TAKE ON THE FACE TO FACE CHALLENGE
TAG US ON INSTAGRAM TO BE FEATURED #GatoramaF2F
Gatorventures for the whole family! Are you ready to come face to face with one of the big boys?
Guests are often surprised to find that Gatorama is home to a multitude of animals that don't have scales.
Since Georgie arrived at Gatorama, many have expressed concern about her coming to an animal park that also operates as an alligator farm. However, Gatorama is one of the last family-owned alligator farms left in Florida, and Register assured everyone that their two operations are entirely separate from each other. 
"The only time the two operations come together is for our annual Alligator Hatching Festival when visitors come and hatch out babies in their own hands each August," said Register. 
At Gatorama, Georgie will be provided quality care and treated with respect by experienced personnel who understand how to handle large reptiles properly.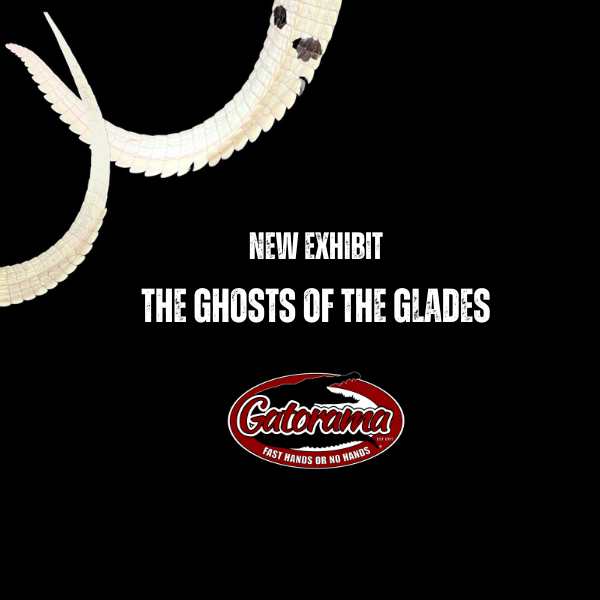 The Ghosts of the Glades Exhibit is Now Open! 
Don't miss your chance to witness the remarkable one-of-a-kind sight of the leucistic pied alligator! Alongside this rare creature, our albino alligator will also be featured in this very special exhibit. With more than a million adult American alligators in the wild, only an estimated one hundred albinos and roughly twelve leucistic gators remain.
Come Play Wild!
Address: 10665 N US Hwy 27, Palmdale, Florida 33944